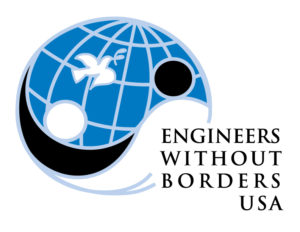 In roughly 24 hours we will be heading up to the JFK International Airport in New York City to board our flight to India. Five of us are travelling up, with minimal baggage, in a Subaru Forester and meeting our sixth team member at the airport. The goal of our trip will be to assess the environment for implementation of an array of solar panels that will power a water pump, supplying clean water to a local school. In our group meeting today, we are outlining the last details of our trip such as:
Gather all sensors and designate who is responsible for bringing them.

Who is bringing a camera?
Who is bringing computer?
Print out all material we plan on bringing

Flight Information & Tickets
Itinerary Info
Addresses and Emergency Contacts
Hotel Information
Parking passes
Visas
Cultural Awareness Documents

Call Daxa, Reena, Dr Mehta, Dr Steve, and consulate and tell them we are coming/going.
Review Health and Safety Plan with team.
Review Itinerary
Gather a 100′ tape measure.
Distribute packing list for members to check all items are packed.

Writing utensils
Phone charger
Phone
First-Aid Kit
Single-use eating utensils
Single-use cups
Toilet Paper
Hand sanitizer
Mosquito repellant
Laptop charger
Laptop
Shoes, preferably sneakers or sandals.
Wicking Shirt
T-shirt
Underwear
Socks (If needed)
Sunglasses
Hat
Personal Medication
Pair of pants
Pair of shorts
Prescription glasses
Small snack food
Camera
Kindle/Fire/Tablet
Notebook
Hammock

Call/message AirBnB and confirm depature
Complete the Smart Traveler Enrollment Plan.
Double check travel bans, safe zones
Once we complete all these steps, which will be sooner than we can even imagine, we will be on our way to India, helping the world become a more sustainable place for life.